The personal prayer of Mary Sumner
All this day, 0 Lord, let me touch as many lives as possible for thee; and every life I touch, do thou by thy spirit quicken: whether through the word I speak, the prayer I breathe, or the life I live. Amen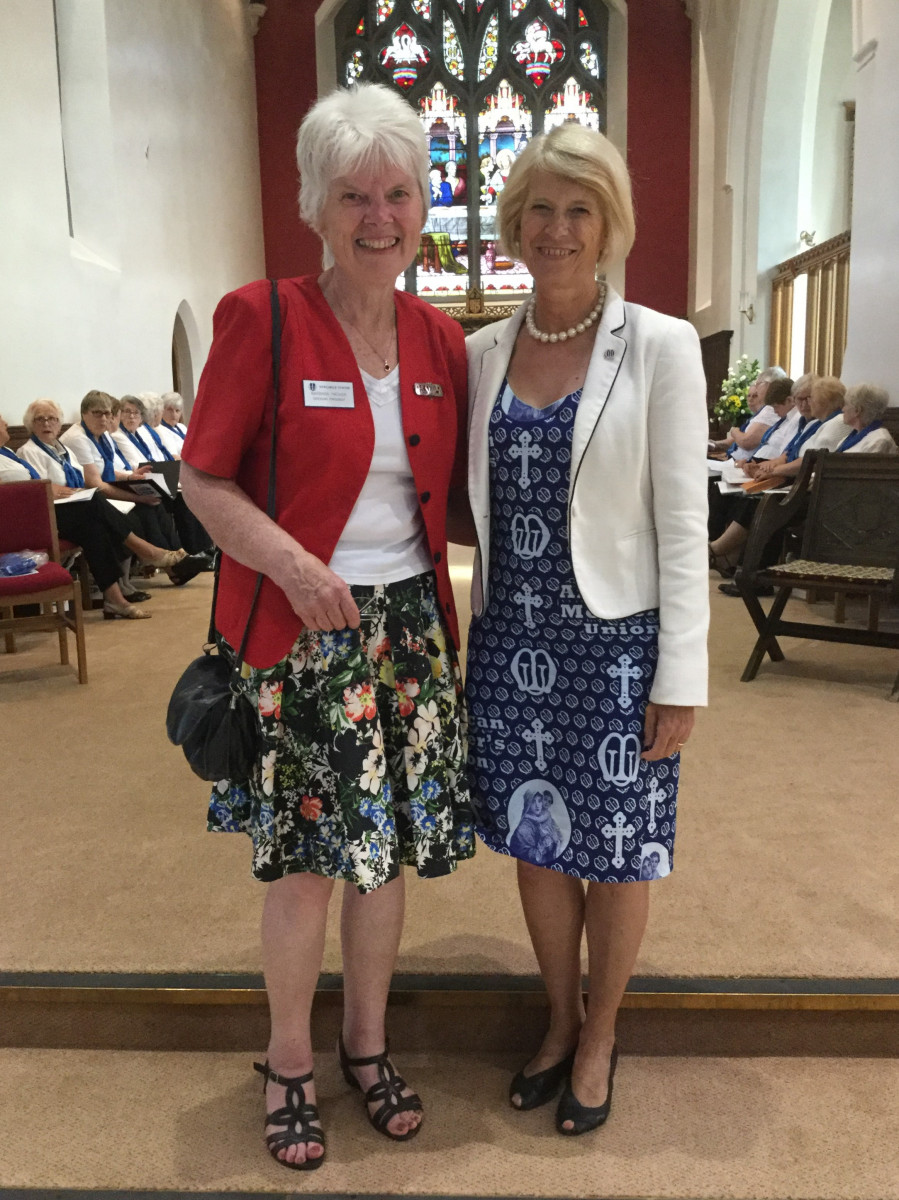 Newcastle Diocese President Barbara Packer with MU Chief Executive Bev Jullien at Tynemouth for the Northumberland Archdeaconry Festival
Action and Outreach have been busy over the summer! Visit their page to see what they have been doing.
Prisoner Release backpacks for Acklington
Norma Willmott,the volunteer at Acklington prison for over 19 years, today took all the remaining prisoner release backpacks, which MU members have so generously donated, to the prison. As ever, the packs are most gratefully received by the prisoners on their release. Without them some of the young men would leave with nothing as they begin their life outside of prison.
So if your branch still has any packs which you have not yet handed over or if you could put together another pack or indeed things which we could put in it, please contact me lindabenneworth@sky.com.
It would be good to ensure that the prison has more packs in time for the winter.
The Speaker at the Diocesan Council meeting on Friday 13th April was Cath Hilton, MU Diocesan President from Manchester Diocese.
Cath and her team have a project called "Just Up Your Street", which was started after Greater Manchester poverty Commission revealed just how deprived some Parishes are in Manchester. The Mothers' Union were approached by a Curate asking for help and the project began.
The Mothers' Union, in Manchester as in Newcastle Diocese, responds to the needs of people in their area; many of the initiatives in Manchester are similar to our own but it was interesting to hear how they approached them.
The Mothers' Union, Christian Care for families at work, in Manchester, Newcastle and worldwide!!
View the 'Just up your street' poster here
Congratulations to the Action and Outreach team!
The Cedarwood Trust Community Centre, Meadowell, presented the Newcastle Diocese Mothers' Union Action and Outreach unit with a "Golden Fleece" award On March 21st 2018. Linda Benneworth and Margaret Crawforth were at the centre to distribute Easter eggs to the children there when they were presented with the commemorative plate. It is in recognition of the help given to the centre in the form of "away days", donations, a trip for the children on the No rth Pole Express to meet Santa Claus and Easter eggs.The centre is grateful for the support given to needy parents and deprived children by Mothers' Union. It was a lucky coincidence that Margaret was dressed up as an Easter bunny on that day.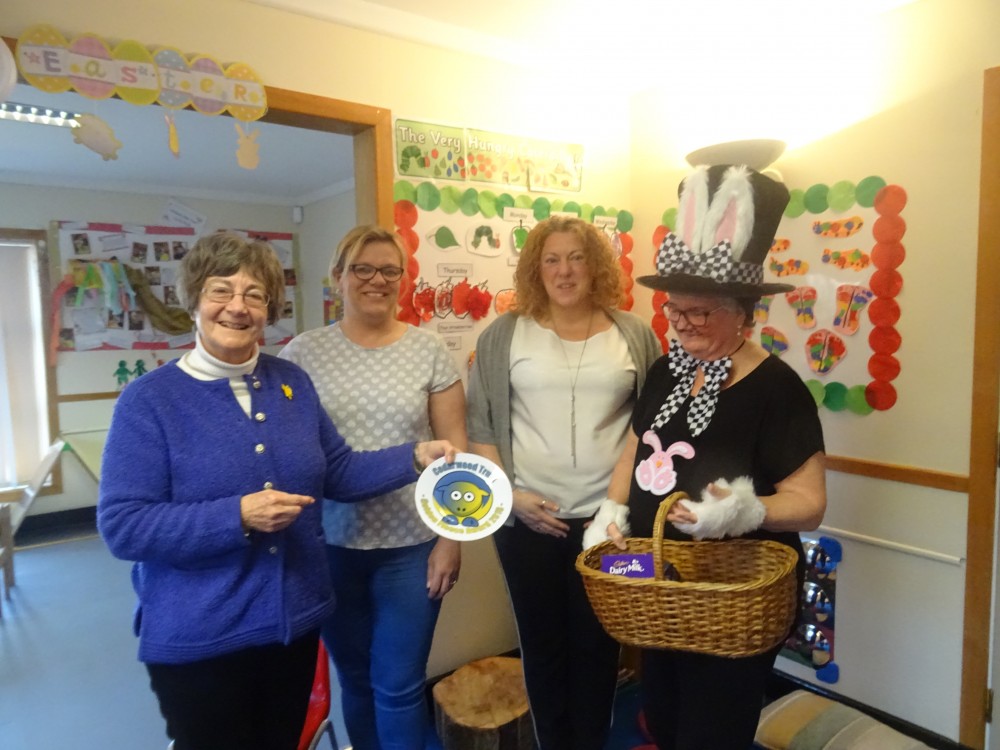 Mothers' Union emergency toilet bags were handed out to staff at the R.V.I. who, due to the severe weather, found themselves having to stay overnight at the hospital!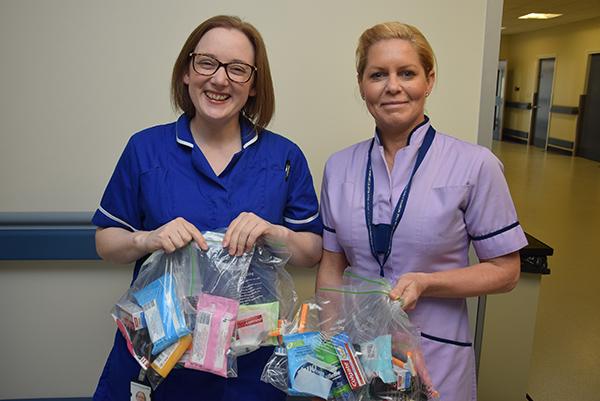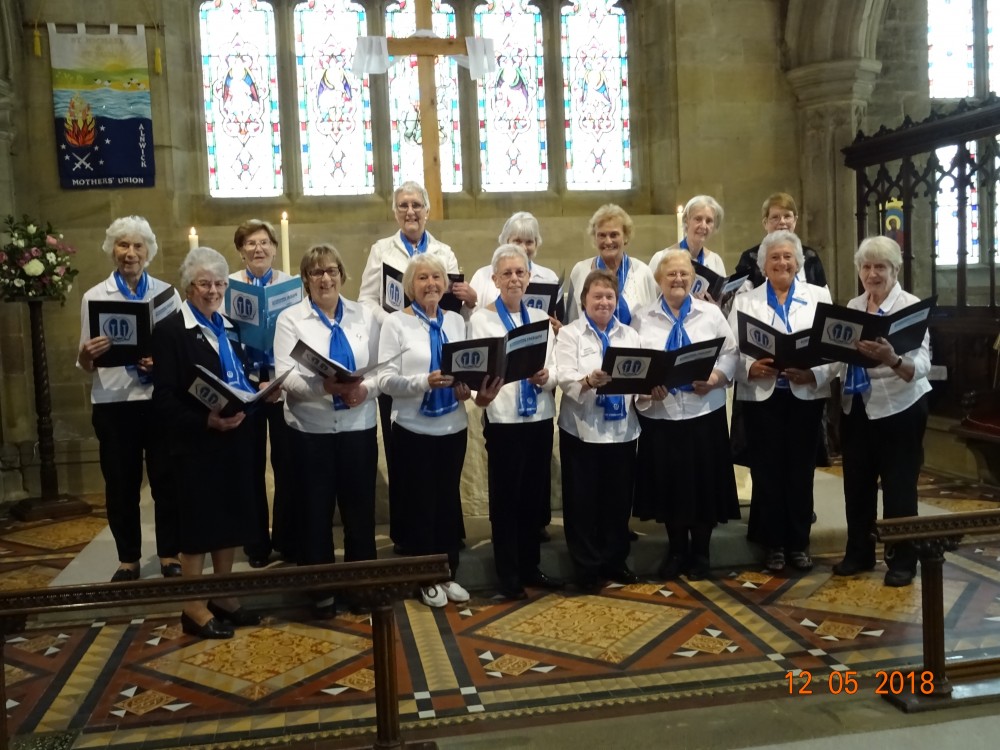 The Mothers' Union choir who sang at the Diocesan Festival on 12th May.
Newcastle Diocese a pilot for a new MU initiative - MULOA!
View the latest Newsletter here
Find us on Facebook